Skaramazuzu
Demo Release And Steam Next Fest
---
Skaramazuzu Demo
We are happy to announce the demo version of Skaramazuzu is live on Itch.io and fully playable!
The Demo has approximately a duration of up to 1 Hour depending on your playstyle! Through the demo, you can explore the world and discuss and interact with almost all the characters of "Skaramazuzu". Also, a small selection of the final dark atmospheric original score is present on the Demo.

If you have any feedback or you want to report a bug please leave a comment or jump over to the discussion board! Otherwise, you can find us on Twitter, Instagram or Facebook!
Steam Next Fest
We are happy to announce that Skaramazuzu will participate in Steam Next Fest, bringing you the first-ever playable version of the game!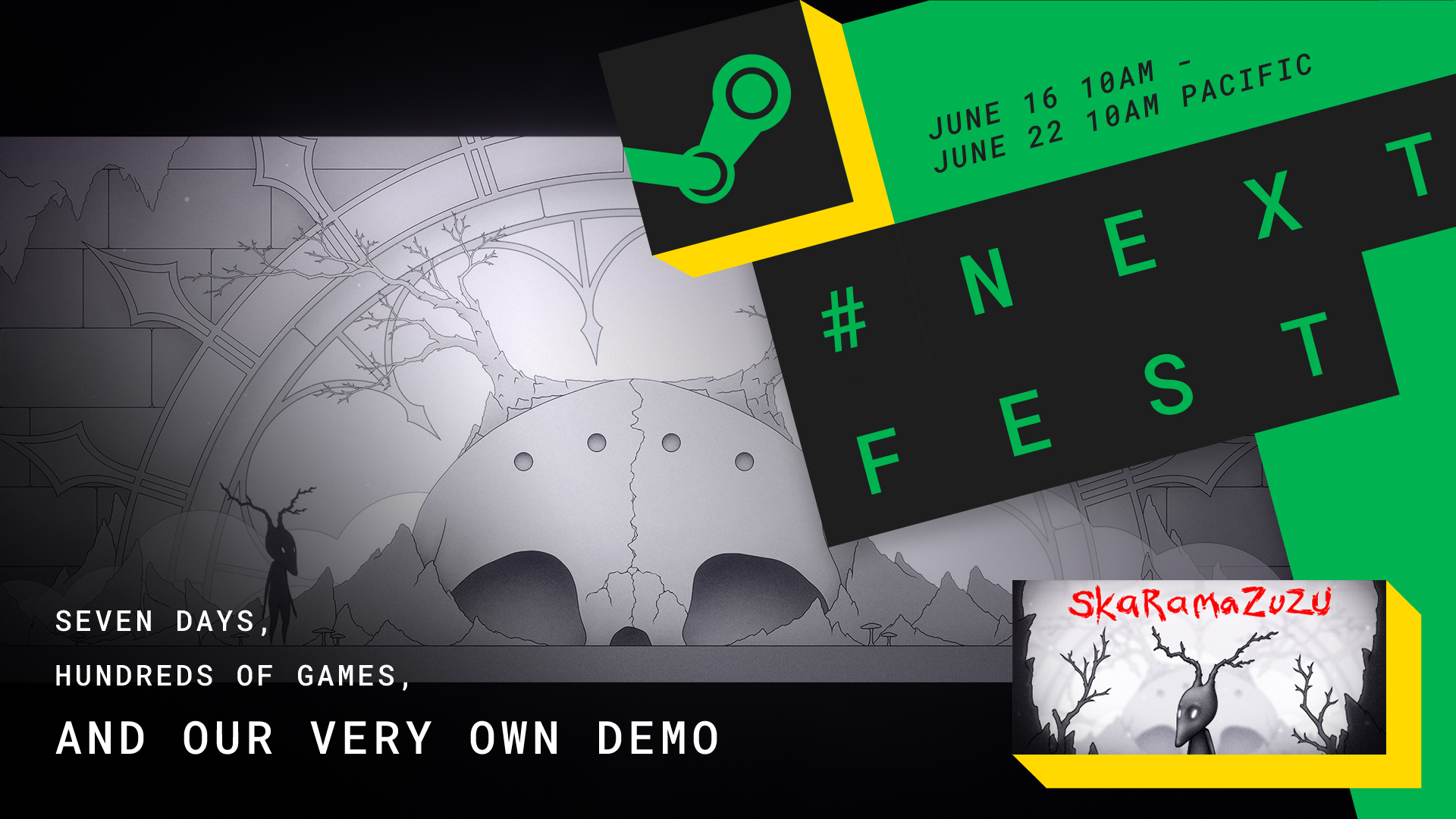 Steam Next Fest (16th to 22nd June) is a whole week event with thousands of demos to play and you will be able to support the creators, watch numerous live stream and in general participate in this celebration for games. Don't miss that!
You can follow us also on Steam: Steam Page